Ice skates have been popular with winter sports enthusiasts, both large and small, for many years. Recreational activities that are easily accessible and do not require a great deal of skill or financial contribution. A family trip to the ice rink is a great opportunity to spend some time together. Here, you can see Why ice skating is worth it?
At What Age Can You Begin To Learn?
Ice skating is an early sport, and you can learn it easily when your child is 3.5-4 years old. Before that, you can try to train your child with ice, bring him to the skating rink, or go out with him for a while but there's little chance of learning. Why? First of all, it is still difficult for such young children to keep their balance on thin skids, let alone to focus on many new activities that must be kept in mind at the outset.
It's also very difficult to get skates smaller than 25. Four-year-olds are already more mature, ready for half an hour 1: 1 class with an instructor or 1 hour in a group (the aspect of socialization, competition and having fun together is very important at this age).
Is Ice Skating Worth?
Improvement Of Physical Fitness And Performance
Even recreation ice skating improves overall body fitness and helps keep cardiovascular and respiratory systems in good shape. This sport also uses large muscle groups to work to improve your aerobic capacity.
Strengthen The Muscles Of The Legs And Buttocks
While skating, mainly the muscles of the legs and buttocks work, which, thanks to regular skating, will sculpt and look great, but also help us during other activities, such as skiing or snowboarding, in which the muscles of the legs also work the most. 
However, skating is a general sport of development, so shoulders, hands, and spine will also work while practicing. Its advantage is that it places less strain on the joints than jogging.
Better Mood
Ice skating improves your well-being by releasing physical activity-related endorphins. If we choose an outdoor ice rink, we will also take care of vitamin D3 and adequate oxygenation. The ice rink is usually packed with other people so this can be a way to improve your mood by spending time actively with your loved ones.
Ice Skating Slims The Figure
Ice skating helps sculpt muscles, shape the body and burn up to 800 calories per hour. It is a proposal for aerobic training, which reduces body fat. If you give up some of your activities due to rainfall, ice skating will be a great alternative-there is no shortage of indoor ice rinks in cities and outside them.
A Chance To Spend Time With People Of All Ages
Ice skating has virtually no limits-recreational skating can be practiced by children, young, mature, and elderly people! This sport allows you to improve mutual relations and to meet new people.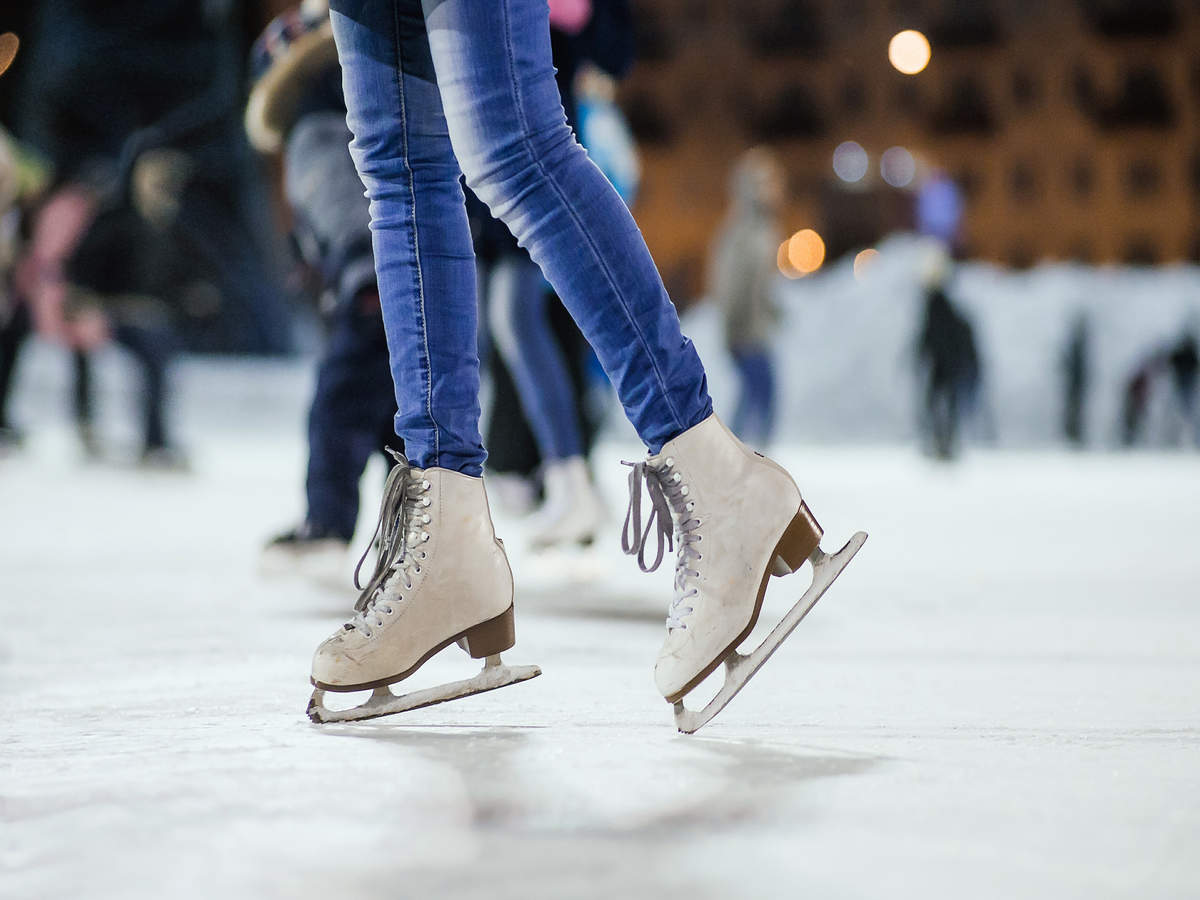 The Weather Will Not Prevent You From Playing Sports
Ice skating can be done at both indoor and outdoor ice rinks. For this reason, even a sudden break in the weather will not be a hindrance, as in the case of other winter activities.
Improving The Skills Of Balance And Coordination
Ice skating involves moving on slippery ground, forcing your balance to training. Besides, during the activity, we will improve the coordination skills, the sense of rhythm, and the stability and flexibility of the joints, because the deep muscles that stabilize the spine and the joints work.